The UK economy grew slightly in the three months to June, according to official estimates.
Gross domestic product (GDP) increased by 0.2% in the second quarter of the year, the Office for National Statistics (ONS) said. In June alone it rose by 0.5%.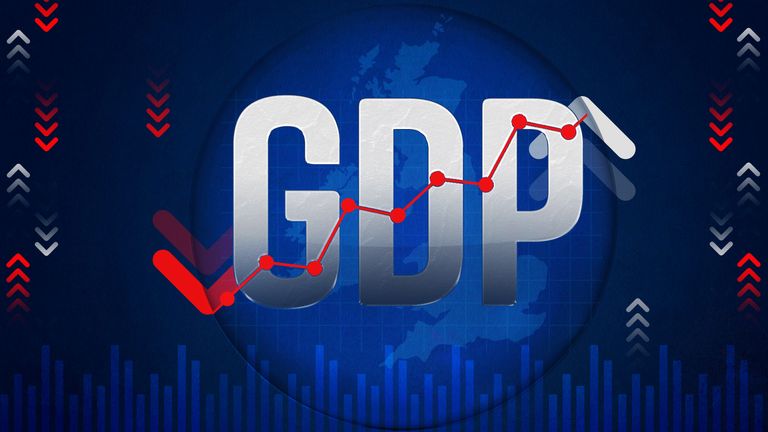 It comes after a rate of 0.1% was recorded in the first quarter, the lowest amount possible to still be classed as growth.
Experts said the economy had bounced back in June following a dip the previous month, when an extra bank holiday was held to celebrate the King's coronation.
Darren Morgan, the ONS's director of economic statistics, said: "Manufacturing saw a particularly strong month with both cars and the often-erratic pharmaceutical industry seeing particularly buoyant growth.
"Services also had a strong month with publishing and car sales and legal services all doing well, though this was partially offset by falls in health, which was hit by further strike action."
He added: "Construction also grew strongly, as did pubs and restaurants, with both aided by the hot weather."
However four days of strikes by junior doctors weighed on GDP in June.
The Bank of England has forecast that the UK will likely avoid recession in 2023 but suggested the economy will effectively flatline for the next few years.
It recently hiked interest rates for the 14th time in a row to 5.25% as it attempts to bring down inflation.
The rate of inflation fell by a bigger-than-expected drop in June but still remains high at 7.9%.
The new data puts the UK on a good course to avoid recession this year, which is defined as two quarters in a row when GDP shrinks.