The Bank of England has raised interest rates for the 14th successive time, lifting its official rate to 5.25%.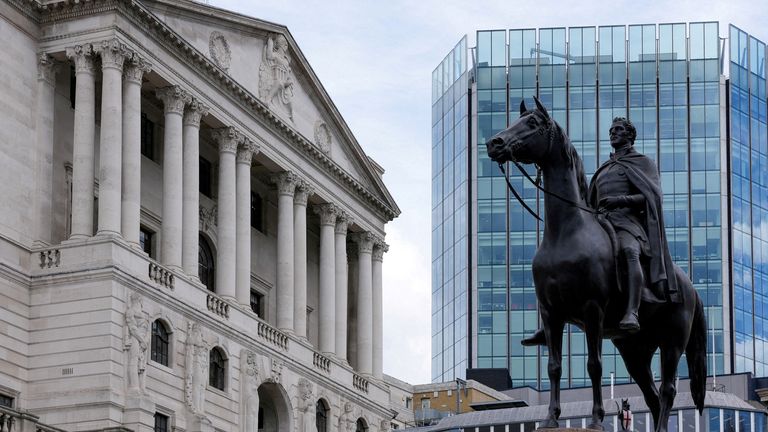 The quarter percentage point increase was somewhat smaller than some economists had expected, following the release of lower-than-anticipated inflation data last month.
"Inflation is falling and that's good news," said the Bank's governor Andrew Bailey.
"We know that inflation hits the least well off hardest and we need to make absolutely sure that it falls all the way back to the 2% target. That's why we've raised rates to 5.25% today."
However, while the Bank's forecasts do not imply a recession in the coming years, they paint the picture of an economy which is both weaker than previously forecast and effectively flatlining all the way through to 2026.
This is, said the Bank, in large part because of the fact that interest rates are expected to remain at high levels for considerably longer than markets previously anticipated.
The governor said: "Interest rates are having their effect… They are restricting inflation, bringing it down."