Lower than expected US inflation figures are raising hopes interest rates may not need to be raised as aggressively in the future.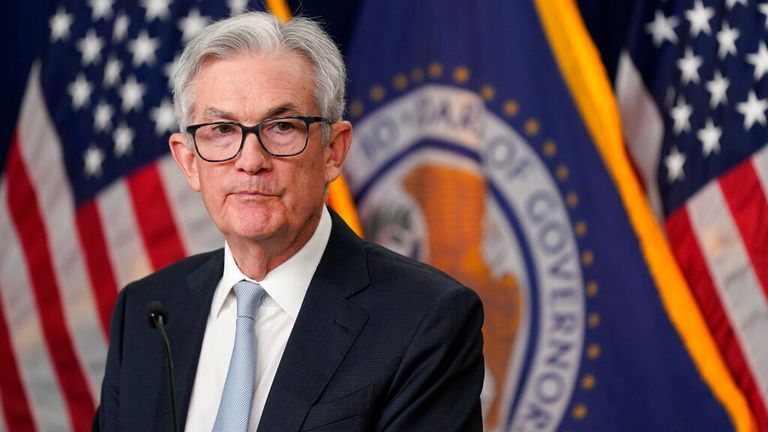 Federal Reserve Chairman Jerome Powell
Today's dramatic US inflation figures raise hopes that the Federal Reserve is winning the fight against the monster.
Consumer price inflation in October came in at 7.7% on a year-on-year basis – lower than the 7.9% Wall Street had expected – and at 0.4% on a month-on-month basis which, again, was lower than the 0.6% that had been forecast.
More important still are the so-called 'core' inflation numbers. This is the number that strips out volatile elements such as energy, food and tobacco and is relied on by the Fed as an accurate barometer of underlying inflationary pressures in the economy.
On a year-on-year basis, core inflation came in at 6.3%, which was lower than the 6.5% expected. And, on a month-on-month basis, core inflation came in at 0.3% against the 0.5% that had been forecast on Wall Street.
The figures will raise hopes that the Fed will not have to raise US interest rates as aggressively in future as it has been.
The market reaction was instant. US stock futures rose, as did US Treasuries (US government IOUs), sending Treasury yields (which move in the opposite direction to the price) lower.
There was a similar reaction in Europe. The FTSE-100, which had been languishing in negative territory all morning, immediately reversed those losses to post a 1.5% gain. Yields on gilts – UK government bonds and the focus of so much attention lately – also fell.