France in double-dip recession as figures show first quarter worse than thought
Europe's second biggest economy is emerging from a third lockdown which has taken a renewed toll on spending this spring.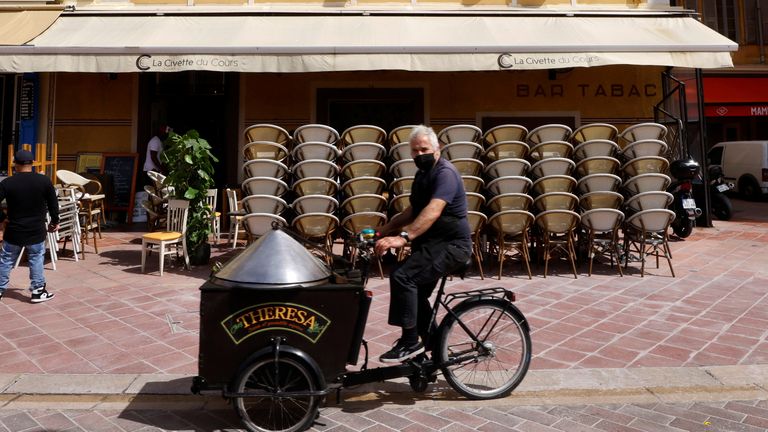 France has suffered a double-dip recession according to revised official figures that showed it had a worse start to the year than previously thought.
Europe's second biggest economy shrank by 0.1% in the first quarter of 2021, sharply revised from an initial estimate of 0.4% growth, statistical agency INSEE said.
It was the second consecutive quarter of contraction – the definition of a recession – after the economy shrank by 1.5% in the last three months of 2020.
France had already been dragged into recession earlier in 2020 due to the pandemic, meaning it has now suffered a so-called "double-dip".
By the end of March this year the French economy was still 4.7% below its level at the end of 2019, according to INSEE.
The restrictions are now being unwound and Finance Minister Bruno Le Maire this week stuck to his growth forecast of 5% for 2021.
He said the crisis was "moving behind us, though we must remain cautious".
Germany, Europe's biggest economy, also contracted in the first quarter though a spell of growth at the end of 2020 meant it was not in recession.