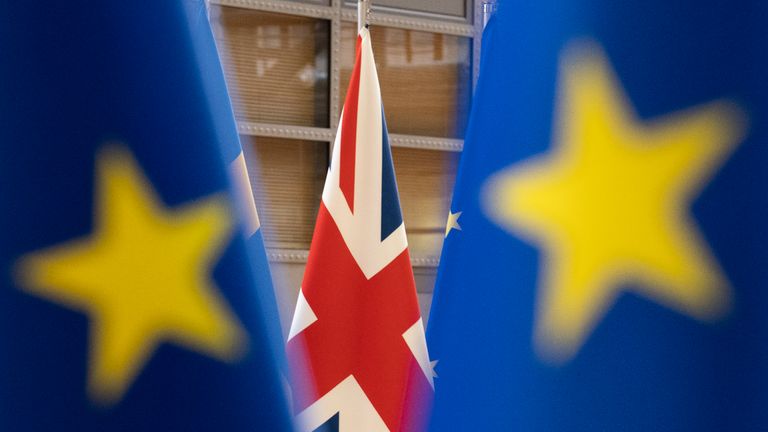 The legal text of a trade agreement is said to be "finalised" in almost all areas, "covering almost all subjects".
Confidential notes seen by Sky News reveal European Union officials think a Brexit deal is 95% agreed – but show the extent of anxiety over the potential impact if negotiations break down.
The notes come from a meeting of the most senior diplomats in Brussels on Friday morning, when they were briefed about the state of Brexit talks by the European Commission's Secretary General Ilze Juhansone.