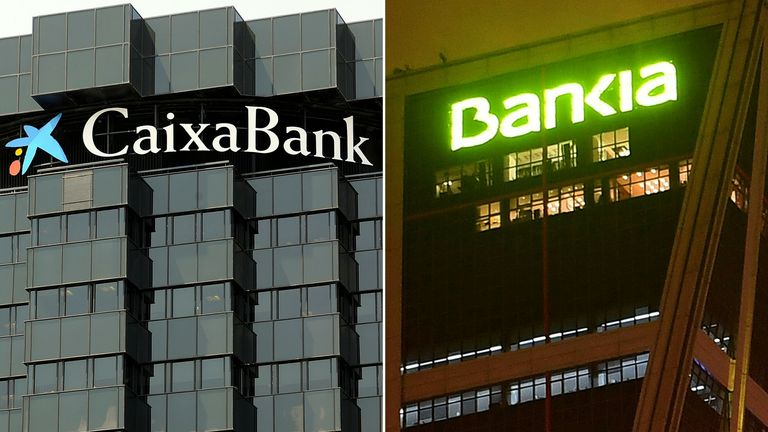 Caixabank has announced the terms of the acquisition of state-owned lender Bankia in a deal that will create Spain's biggest domestic bank.
Caixabank said on Friday that its board had agreed the previous day to approve and sign the joint merger plan, creating a bank with around €600bn in assets.
The combination of Caixabank and Bankia, respectively Spain's third and fourth largest lenders, will still be smaller, overall, than local rivals Santander and BBVA – both of which have significant operations outside Spain.
The banks said the merger should be completed during the first quarter of next year.
Earlier this month, Sky's business presenter Ian King wrote of the then-prospective merger: "The cost savings could be significant, with analysts suggesting that as many as half of the pair's combined total of 6,000 branches could close.